FIRST WHAT IS PIYO???
Introducing PiYo, a high-intensity, low-impact workout for a new kind of STRONG.
Chalene Johnson took the very best Pilates- and yoga-inspired moves and cranked up the speed to give you full-throttle cardio, strength, and flexibility training—all at once. PiYo packs it ALL into each workout so you can build lean muscle mass—as you're burning crazy calories.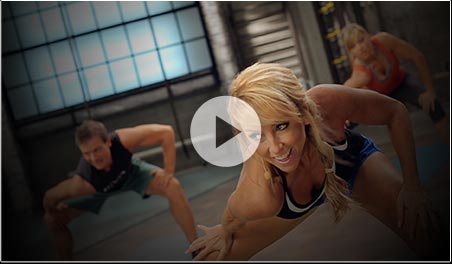 Want to sculpt every single inch of your body? Watch this video about the new PiYo workout.
CHECK OUT THESE AMAZING RESULTS!!
Now you can carve every inch of your body.
How? You'll use your body weight to perform a series of continuous, targeted moves, to burn fat as you redefine every single muscle. No weights. No jumps. Just hardcore results.
The result? Problem areas become no problem. You can get sleek, long arms; sexy, flat abs; a tight, lifted butt; and the confidence that comes from knowing you're at your best!
This is your chance to define exactly how you want to look—and how you want to feel. You're in control.
You have the power to define yourself.
Now use it.
"PiYo gives you hardcore definition, intense calorie burn, and allover strength—without weights, without jumps, and without destroying your body."
—Chalene Johnson, creator of PiYo
Here are the answers to some frequently asked questions about PiYo.
What fitness levels can do PiYo?
• Anyone can do PiYo—from beginner to elite fitness levels.
• Beginners are encouraged to go at their own pace and follow the modifications
demonstrated, building up intensity as they become more fit.
• It's a great workout for athletes to increase core strength and flexibility, which can
improve their performance in other sports.
What's included in PiYo?
Base Kit:
9 workouts (8 Base plus 1 Bonus) on 3 DVDs
• Align: The Fundamentals (40 min.)
• Define: Lower Body (25 min.)
• Define: Upper Body (35 min.)
• Sweat (35 min.)
• Sculpt (30 min.)
• Core (30 min.)
• Strength Intervals (25 min.)
• Drench (45 min.)
• BONUS: Buns (25 min.)
Tools:
• Quick Start Guide
• Get Lean Eating Plan
• PiYo 60-Day Workout Calendar
• Tape Measure
How much does PiYo cost?
Base Kit:
• $59.85; Club member: $53.87; Coach: $44.89—PV: 45 © 2012 Beachbody, LLC. All rights reserved. © 2014 Beachbody, LLC. All rights reserved.
PiYo 2 ™ FAQ
                       What equipment do I need?
• No equipment is required to do PiYo, but we recommend a yoga mat, water bottle,
towel, and a space wide enough to take a step in either direction.
Is there a Team Beachbody exclusive if customers order PiYo through me?
Yes! Customers who purchase PiYo through you will get a FREE bonus workout—Hardcore
on the Floor (a $19.95 value).
• Hardcore on the Floor (30 min.): This unique workout focuses on every part of your
body. Using your own body weight, you'll scorch fat and develop long, lean muscles
and strong abs, glutes, legs, and arms, without ever having to leave the floor!
Is there a PiYo Challenge Pack? What are the details?
Yes! It contains the PiYo Base Kit, your first 30-day supply of Shakeology® Home Direct*
, and a
FREE 30-day trial membership to the Team Beachbody Club.**†
Challenge Pack price: $160  ($140 FOR A LIMITED TIME!!)


CHECK OUT THIS VIDEO TO SEE WHAT ITS ALL ABOUT
http://beachbodycoach.com/esuite/home/monrbrown730?bctid=3385799583001